Risk Management & ISO 14971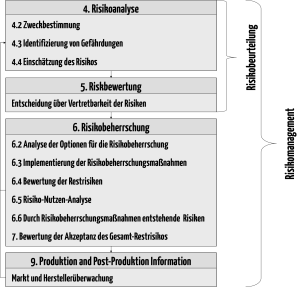 The ISO 14971 is the standard for the "Application of risk management for medical devices". It describes a risk management process to ensure that the risks are known and dominated by medical and are acceptable when compared to benefits more..
ISO 14971: 2012 The new standard for risk management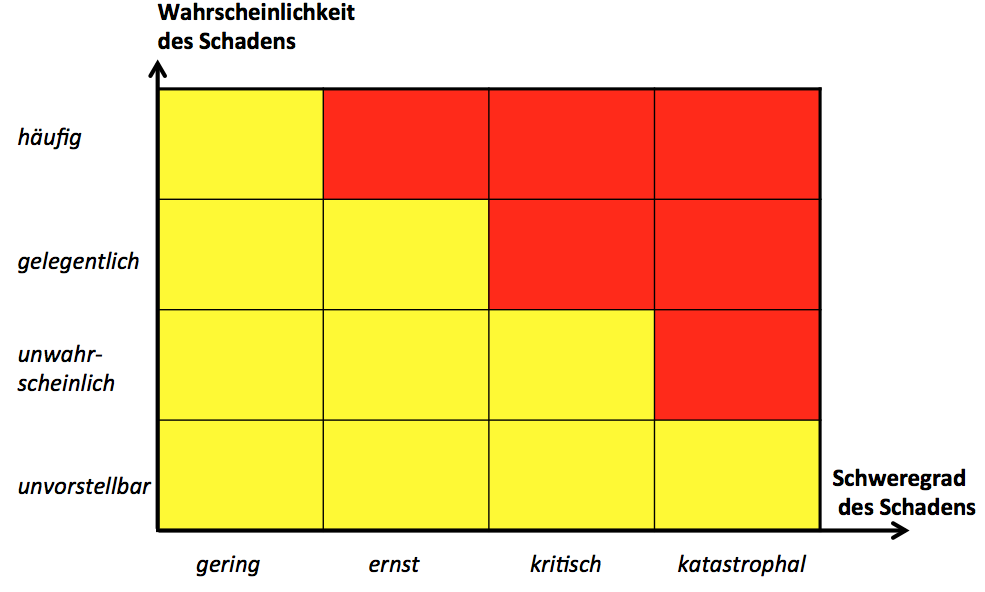 Virtually overnight, namely from 31.08.2012 to 01.09.2012 the ISO 14971: 2012 was published without a transition period as a harmonised standard for risk management for medical devices. This article introduces you to these changes more..
Harm and Severity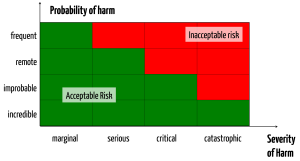 The ISO 14971, the standard for risk management for medical devices, defines the term severity (damage) as a "measure of the potential impact of a hazard". The risk acceptance matrix serves manufacturers in assessing the risks based on the probability and severity of damage more..
Hazard and Hazardous Situation
Even though the ISO 14971 defines the terms hazard and hazardous situation, it is still often not so easy for medical products manufacturers to differentiate these two terms. This article will help understand these terms clearly more..
Risk Acceptance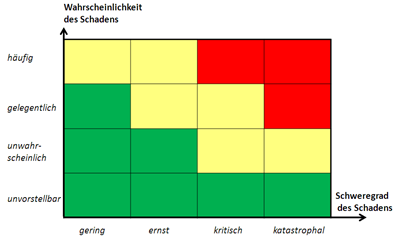 Each medical device comes with risks. Manufacturers must determine which risks they deem acceptable and which unacceptable. This is usually expressed in the form of a matrix of risk acceptance (also known as the risk assessment matrix) more..
Risk Control and Risk Minimization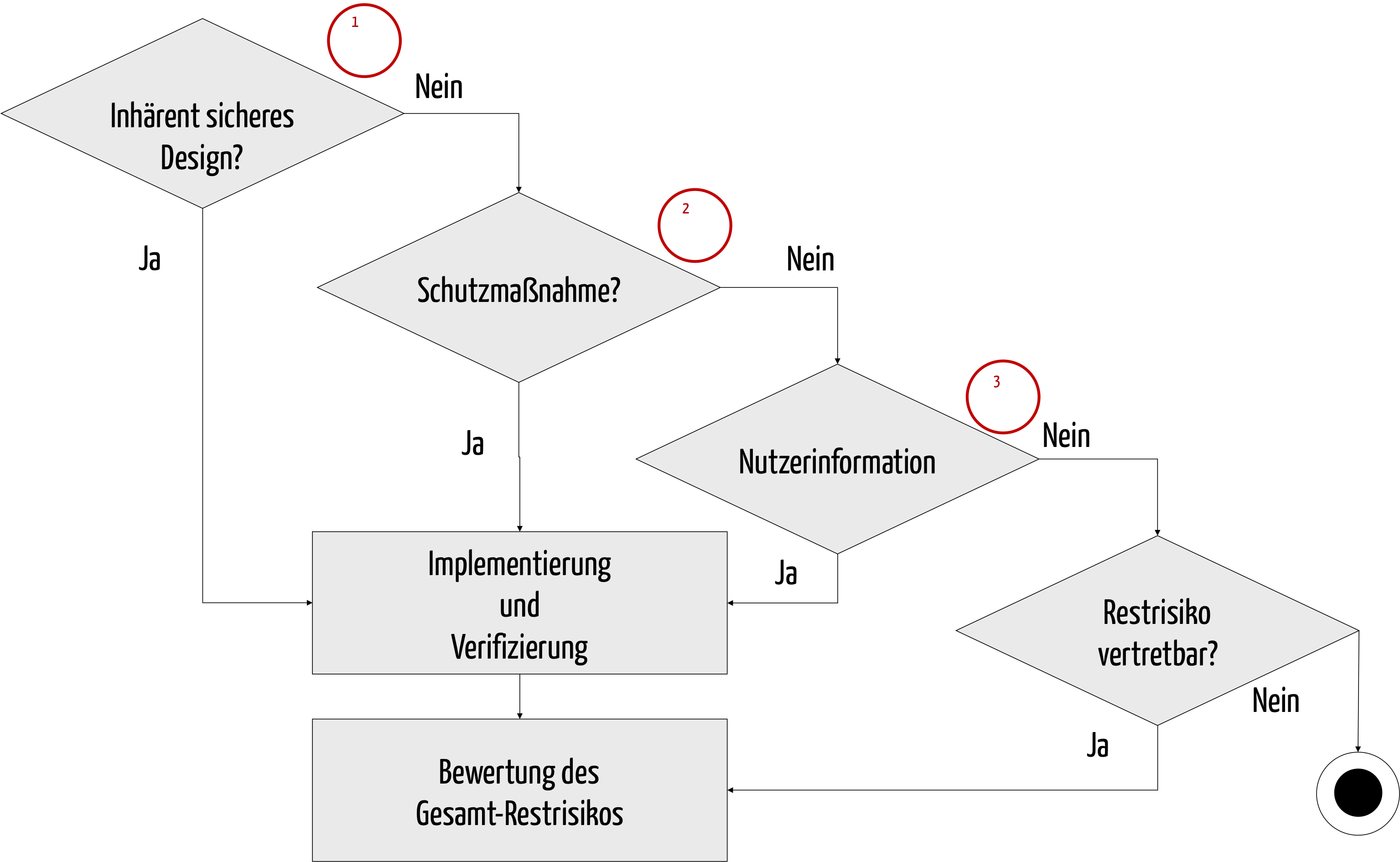 If a manufacturer provides unacceptable risks at the risk analysis, he must minimise these. The Medical device directive requires that manufacturers, proceed in the following order: inherent safety, precautions, notes more..
Risk Analysis
Risk analysis is a search of hazards and an assessment of possibilities and severities resulting damages. The aim of risk analysis is to identify risks. Usually medical device manufacturers act in the following way in terms of risk analysis: First, search for hazards, second, estimate the probabilities and severities of damages, third, decide on the approval of those risks more..
Software Specifics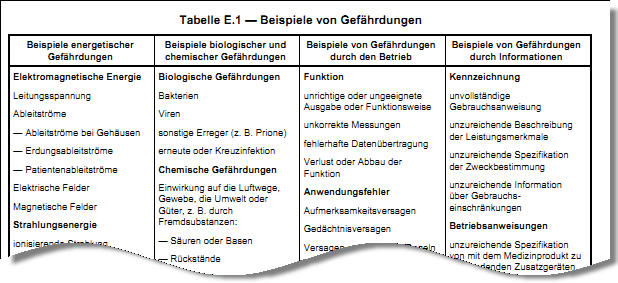 The medical device manufacturers define software risk management either the risk management, which they need to operate for the standalone software, or the part of risk management, that an embedded software entails more..