The Johner Institute Consulting Team
We ourselves are people who, from the heart, are passionate about developing medical software and have years of experience in this field. We have participated in countless audits, as auditees as well as a companion for companies. With us, you can discuss the latest technologies and software architecture as well as the automation of your test process.

We have a very good understanding of medicine and medical terminology. We are experts in this area because we mainly operate in the healthcare industry and it is so to say, our main focus. With this specific knowledge, we can also carry out risk analyses and provide the interface for clinical testing.
Prof. Dr. Christian Johner (owner)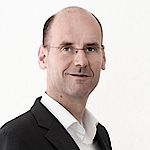 The physicist graduate, Christian Johner, is the founder and owner of the Johner Institute for Healthcare IT. He is an internationally renowned expert for medical software. As a professor in several universities, his lectures are in the field of software architecture, software engineering, software quality assurance and medical computer science. His consulting focus is in the lean implementation and implementation of quality management systems, processes and tools.
Find out more on the profile page of Christian Johner.
Immanuel Bader, M.Sc. (CEO Johner-Institute North America Inc.)
Immanuel Bader has been active for many years in the field of project and product management as well as software development for medical devices. Most recently, he worked for a pharmaceutical company, ensuring that medical devices were developed in accordance with standards (IEC 62304, ISO 13485, ISO 14971, IEC 62366 and GMP) and introduced to international markets.
Immanuel Bader supports the Johner Institute in the area of usability and is particularly responsible for the management of the usability department and the development of the US business.
Dipl. Business Economist Corinna von Büdingen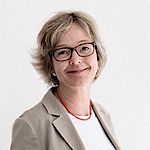 Corinna von Büdingen has a degree in business administration (FH) and is the managing director of the Institute Johner GmbH. She previously worked as a project coordinator of the research project "WEB.MBA" in the field of e-Learning at the HTWG Konstanz, then as a Managing Director of the Neuwerk eG in Konstanz.
Markus Gerhart, M.Sc Informatics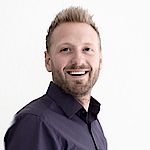 Markus Gerhart is an informatics professional out of passion. His role is to ensure that our customers are well equipped with concise and standard-compliant software documents. He is also the head of our software development and infrastructure team in the institute.
Markus is currently completing his doctorate in the field of model driven software development and is a lecturer in the Constance University of Applied Science.
Dipl.-Engineer. (FH) Robert Dick-Hambeck
For over 10 years Robert Dick-Hambeck has worked in the development and market approval of medical devices with a focus on software. Accordingly deep is his knowledge of international regulations, particularly the MDD, the 21 CFR part 820 and the relevant standards (IEC 62304, ISO 13485, ISO 14971, cGMP, etc.)
The graduate of engineering in precision mechanics is responsible for writing and testing (review) from admission records in Johner-Institute.
Luca Salvatore, MSc. Informatics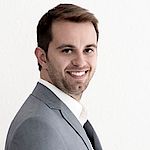 Luca Salvatore helps our customers both in writing the technical documentation and authorisation documents and in creating QMS. As an informatics professional, he was involved in university based medical products startup as software developer at the beginning and later on as quality manager.
Before joining Johner Institute, he has done QMS audits and is now engaged in a standard committee DKE 811.3.1 (Medical Software, responsible for IEC 62304, etc)
Dipl.-Ing. (FH) Pierre Jäger, M.Sc.
Since the beginning of his career in 2009, Pierre Jäger has been involved in the development of security-critical systems. As a system engineer and project quality manager, his main focus is the implementation of regulations and standards in development projects. For the past three years his core field is mainly product development in the area of medical technology, especially software development and verification compliant with IEC 62304, ISO 13485, ISO 14971.
In the Johner Institute, Pierre is responsible for our customers in the field of quality management and creating technical documentation
Jonathan Wirtz is one of the first graduates of the eHealth program. Applying the knowledge gained, he worked as a software developer for a manufacturer of clinical information systems. There, he specialized in interfaces and business intelligence.
With his knowledge in the field of medical device development, he supports the Johner Institute's customers in the preparation and review of technical documentation. Additionally, he is involved with the Institute's software development and infrastructure team.
Felix Hohlwegler, M.Sc. Computer Science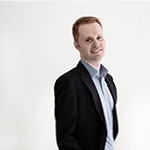 Felix Hohlwegler is a passionate computer scientist and has several years of experience in software development. As head of the Johner Institute's Software Development & Infrastructure Team, his focus is the support and further development of existing as well as the development of new software solutions by the Johner Institute. At the same time, he is a lecturer in software architecture at HTWG Konstanz.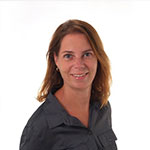 Before joining Johner Institute, Daniela Penn worked as a Medical Writer and Regulatory Afffairs Manager for many years. For her clients, she created entire technical documentations as well as set up and implemented quality management systems.
She supports the Johner Institute's clients in terms of Clinical Affairs and is particularly responsible for managing the division, writing clinical evaluations, and planning and conducting clinical trials.
Dr. phil. nat. Sebastian Groemminger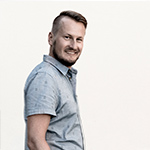 Sebastian Groemminger is molecular biologist and expert in the field of molecular genetic in-vitro diagnostics. At Johner Institute, he supports clients in the certification, development and maintenance of QM systems according to EN ISO 13485, as well as in the implementation of the standards EN 62304 and EN ISO 14971, and the approval of in-vitro diagnostics.
Following his doctorate in the field of virus-associated tumor development at the Helmholtz Centre in Munich, he played a decisive role in the development, practical implementation, approval, and performance evaluation of non-invasive prenatal examination methods. With his experience in development and diagnostic routine, he has taken over Quality Management and Regulatory Affairs.
Lea Wettlaufer M.Sc. Biology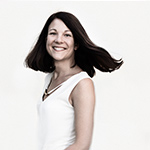 Lea Wettlaufer is a molecular biologist. While writing her master's dissertation, she worked in molecular oncology research with a focus on therapy resistance in lung cancer cells. She is a certified Clinical Research Associate. Prior to joining Johner Institute, she has worked in a CRO specializing in writing clinical evaluations. Therefore, her expertise lies within the field of clinical trials and clinical evaluation. At Johner Institute, she supports our customers in creating clinical evaluations according to MEDDEV 2.7/1 rev. 4.
Andrea Seeck, Dr.-Ing.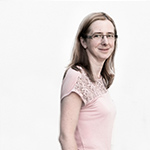 Andrea Seeck is a medical technology engineer and has many years of experience in research and development of innovative processes and products, especially in the eHealth segment. Before joining Johner Institute, she worked as a medical & regulatory affairs manager and in quality management.
She helps customers of Johner Institute with writing clinical evaluations pursuant to MEDDEV 2.7/1 as well as with setting up and maintaining QM systems.
Wolfgang Schneider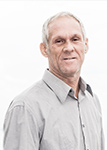 Wolfgang Schneider is a Dipl. psychologist and has been advising companies as a usability expert for over 20 years (heuristic evaluations based on standards, walkthroughs, usability tests, workplace observations, documentations).
He is involved in the responsible standardization committees of DIN/ISO (amongst others as editor of part ISO 9241-125 - visual representation of information) and the DKE (IEC 62366-1/-2). He worked as an author, e.g. for DGUV Information Softwareergonomie and the publisher Beuth. He supports Johner Institute in terms of usability.
Dr. Nils Becker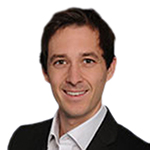 Nils Becker is a Dipl. biologist. Conducting his doctorate, he researched the molecular mechanisms of neural plasticity. Prior to joining Johner Institute, he was involved in regulatory affairs, usability, and technology transfer.
At Johner Institute, he supports customers in the planning and execution of usability tests as well as in the creation of usability documents pursuant to IEC 62366.
Astrid Schulze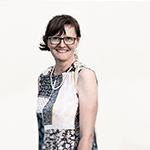 As a Dipl. economist and labor economist, Astrid Schulze keeps an overview before delving into details of the regulations on the approval of active medical devices in Europe and North America. For more than two decades, she has successfully advised companies on quality management according to 13485 and on the market launch of their medical devices and software in her own company. Astrid Schulze supports the regional presence of Johner Institute in the Berlin-Brandenburg area in terms of quality management and technical documentation.
Annett Arndt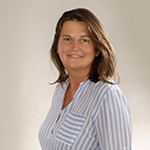 Being a long-standing consultant and managing director of companies in the field of software applications, Mrs. Arndt knows what is important in the design and adaption of processes. Her expertise in setting up quality management systems and creating technical documentation is based on the introduction of an innovative medical device which she led as the responsible quality manager. At Johner Institute, Mrs. Arndt focuses on technical documentation of medical software and health software.

Maria Keller supports our customers in quality management out of our Berlin office. In particular, her focus lies on developing and improving QM systems, including the integration of digital tools to manage the entire QM and development documentation.
Prior to joining Johner Institute, she was quality manager at a start-up in the field of active implants. There, she was responsible for the QMS certification pursuant to
ISO 13485.
Susanne Exler, Dipl. in Administrative Studies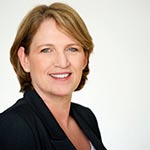 With more than 20 years of experience in personnel selection and development, management diagnostics and test design, Susanne Exler is the contact person for all internal HR questions at the Johner Institute. She also supports our customers with the selection of new employees. Together with our specialists, she develops diagnostic procedures such as subject-specific aptitude tests and case studies, which allow us to determine the professional competence and personality traits of applicants.
Simone Kostka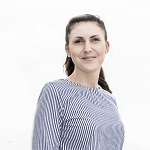 Simone Kostka supports the Johner Institute as a trained industrial clerk in office management.
Sarah Rose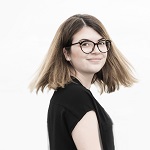 Sarah Rose supports the Johner Institute as a trained office management assistant.
Oskar Fürleger, B.Sc. Medical Engineering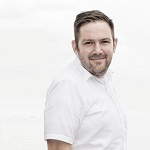 Being a typical practitioner and having worked in emergency rescue for a long period of time, medical devices have always been a major area of interest for Oskar Fuerleger. As part of his medical engineering degree, he developed a passion for the interaction between application, development, and regulatory requirements. Upon graduation, he joined a medical device manufacturer in the department of regulatory affairs and quality management.
Based at Johner Institute in Constance, Germany, he supports the creation of technical documents and advisory for quality management systems.
Dr. rer. nat. Liang Li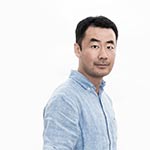 Liang Li moved to Germany for his studies. Influenced by his family, he developed a high affinity for medicine and medical research. Therefore, he researched application-oriented medical devices at the Charité in Berlin and the CHUV in Lausanne. He wrote is academic work at TU Munich on stent coating in cardiovascular systems. After several years of experience in quality assurance in biotech and approval in healthcare, he ended up at Johner Institute where he is responsible for global regulatory affairs and QM systems.
Julian Vögt M.Sc. Computer Science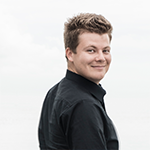 During his studies in computer science, Julian Voegt has specialized in business process and IT management. For many years, he has been responsible for our e-learning platform and supports our customers in the creation of technical documentation and the development of QM systems.
Susanne Montau
Being a trained bank clerk, Susanne Montau supports Johner Institute in office management.
Ulrich Hafen, Dipl.-Biologist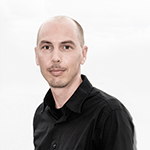 Ulrich Hafen is a molecular biologist. After his studies in Constance and Innsbruck, he researched the development of Parkinson's disease at Helmholtz Centre in Munich. He can draw on a broad spectrum of molecular biological and genetic methods.
Ulrich then worked in in-vitro diagnostics and medical technology as a quality manager. He is a specialist in developing and maintaining QM systems according to ISO 13485 and is a certified supplier auditor.
Philipp Koppenhagen M.Sc. Computer Science
Philipp Koppenhagen is a computer scientist specializing in business process and IT management. He has been overseeing Auditgarant since its early times and is therefore very familiar with anything concerning Auditgarant. For our customers, he creates technical documentation and supports them in setting up QM systems.
Engin Aslan M.Sc. Computer Science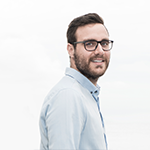 Engin Aslan is a software developer. During his studies, he specialized in software and system development as well as IT management. At the Johner Institute, he develops new software solutions and manages existing IT systems.
Bennet Hugle
Bennet Hugle works in the multimedia sector and is responsible for editing the videos of our e-learning platform. Further, he supports the maintenance of our website.
Nadine Jurrmann
Nadine Jurrmann holds a doctorate in biology and has been working for a medical device manufacturer for more than six years. There, she has been responsible for the preparation of clinical evaluations. Her tasks further included the planning, execution, and evaluation of PMCF studies on the newly developed medical devices. Thus, her expertise lies in post market surveillance and clinical evaluation. At the Johner Institute, she supports our customers in creating clinical evaluations compliant with MEDDEV 2.7/1 rev. 4.
Catharina Bertram
Catharina Bertram holds a doctorate in biochemistry and has more than 10 years of experience in the fields of pharmaceuticals and in-vitro diagnostics (IVD). As branch and laboratory manager of a pharmaceutical start-up, she was involved in all processes from the implementation of the QM system to the attainment of the GMP and ISO 9001 certificate and routinely performing the required tasks. In the following, she drew on these experiences when developing two in-vitro diagnostic tests. These are stand-alone software and a molecular biological assay. She supports the Johner Institute's customers in the approval of IVDs. This includes, amongst others, writing the technical documentation, performing and documenting the performance evaluation of IVDs, implementing QM systems compliant with ISO 13486, as well as implementing the standards IEC 62304 and ISO 14971.
Alexander Hermle
Alexander Hermle is a passionate computer scientist, who has been fascinated by computers and software since his early childhood. After finishing his undergraduate degree with a focus on software- and system development he joined the software development and infrastructure team. There he supports the team with the development of new software, as well as the care of existing software solutions.
Dirk Bethäußer
After finishing his studies, Dirk Bethäußer worked for many different medical device manufacturers in the field of quality management. In doing so, he has built up QM systems, maintained and continually refined them. He supports the customers of the Johner Institut with the setup, implementation, and maintenance of QM systems. In addition, he supports the customers with the certification according to the EN ISO 13485. Before his work at the Johner Institut, he has already audited QM systems.
Christian Rosenzweig
As an engineer specializing in biomedical engineering, Christian Rosenzweig started his professional career in basic development of complex active medical devices. He has then worked for more than 10 years in software development for medical devices. His daily work with regulatory requirements finally led him to quality management. In this field, he gained international experience as a quality management officer under ISO 13485 in a large corporation. He supports the consulting team at the Johner Institute.
Dr. rer. nat. Bettina Martin
Bettina Martin is a molecular biologist and has earned her doctorate in the field of neuro-immunology with a focus on multiple sclerosis at the Max-Planck-Institut in Munich. Next to her promotion, she completed her qualification as a regulatory affairs manager at the University of Lübeck. Before her work at the Johner Institut, she was active as a project manager in the field of medical scientific affairs for a global medical technology company. As a specialist for clinical evaluations, preclinical as well as PMCF studies and with clinical expertise for risk analysis, she contributes to the revision of the whole asset portfolio according to the MDR.She supports the Johner Institut as a consultant in the field of clinical affairs and as an expert for clinical assistance.
Hendrik Rudolf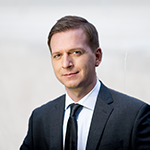 Hendrik Rudolf is as an engineer in chemical- and biotechnology for 10 years 100% focused on the field of biocompatibility (in vitro) of medical devices. As Head of Biocompatibility of a testing laboratory, he and his team supervised thousands of medical devices from the product development until the approval. He supports our customers in the field of biocompatibility.
Esther Fürst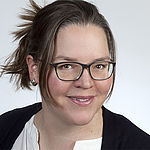 Esther Fürst, who holds a doctorate in biology and epidemiology, likes to get to the bottom of things as a scientist. She has more than 10 years of clinical research and clinical trial experience with manufacturers of active implantable medical devices.
At the Johner Institute, she is the contact person for questions on the preparation, application, and execution of clinical trials within the scope of admission.
Franziska Reichel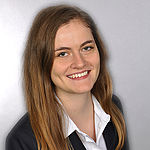 Franziska Reichel is a microbiologist who worked in infection biology during her thesis. There she explored the pathogen Staphylococcus aureus and new antibacterial substances. After completing her studies in Tübingen, she now supports the Johner Institute in the area of ??QM systems and the preparation of technical documentation.
Sebastian Lettau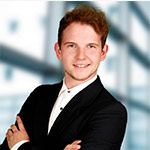 Sebastian Lettau first completed his degree in business informatics in Konstanz and then continued with his master in computer science. Already during his master thesis, he designed a software to support the post-market surveillance of medical devices.
He supports our customers in developing standards-compliant medical devices, laying his focus on medical software. He creates, improves and checks software files as well as the general technical documentation and helps to set up ISO 13485-compliant QM systems.
Petra Wiessler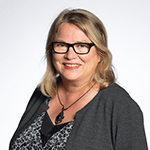 Petra Wießler supports our customers in quality management from our Berlin location. She lays her focus on the development and improvement of QM systems, including the integration of digital tools to manage the whole QM- and development documentation.
Prior to joining the Johner Institute, she worked for many years as a quality manager in well-known medical device companies, where she was responsible, among other things, for the certification and maintenance of QMS as ISO 13485 QMB.
Dipl.-Phys. Alexander Thern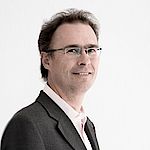 With Alexander Thern, the Institute has been able to win a Lead Auditor for Quality Management Standard ISO 13485. He shares the common vision of lean quality systems that contribute to a real improvement in quality and more cost-effective development and production.
Alexander Thern looks back on many years of consulting and audit practice and supports the customers of the Institute, especially in the QM aspects of production, purchasing and quality techniques.
Dr. Matthias Ueltzen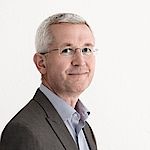 Dr. Matthias Ueltzen is a physicist and brings many years of experience on risk management, technical documentation and conformity assessment of active medical products to the various annexes of the MDD, the 510 (k) -Notification as well as certification, auditing and FDA inspection of quality management systems.
Dr. Ueltzen assumes the particular responsibilities for technical documentation and quality management.
Dipl.-engineer. Sven Wittorf, MSc.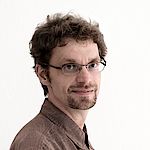 Sven Wittorf is a graduate engineer and has been working for years with medical technology. His passion is equally divided between reading standards like other people read novels and the development of medical software.
In Johner Institute Sven is also responsible for the development of MedPacks as project manager for medical software.
Dr. Martina Günderoth, MBA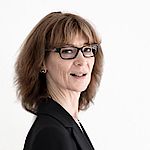 As a doctorate graduate biologist, Dr.Martine Günderoth has been working for over 15 years in the medical technology field, including over a decade of working in her own company. Since 2002, she has been consulting costumers in the process of creating QMS and is a certified QM auditor since 2004.
Dr. Günderoth has a track record over many years of experience in the clinical research, product management in IVD-Manufacturers and in QMS audits.
Dr. med. Matthias Werner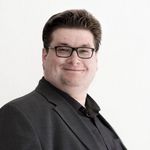 The radiologist Dr. Matthias Werner is very research-oriented. He assists our customers with preparing clinical evaluations. Thanks to his scientific precision, he succeeds in producing understandable and legally compliant evaluations. This not only creates a reliable basis for risk management, but also ensures that the clinical evaluation, which is the focus of notified bodies, "passes through" without a hitch during the auditing and approval process.
Renate Strich, Dipl.-Engineer (FH) und Dipl.-Business Engineer. (FH)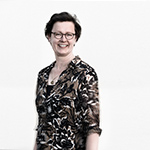 Renate Strich is a biomedical and business engineer with many years of experience in medical technology. She was able to build up her basic knowledge as a product manager for various active products. She is auditor for MDD and ISO 13485.
At the institute, Renate Strich assists with introducing and revising QM systems as well as with the implementation of conformity assessment procedures.
Dipl.-Engineer Thomas Geis, M.Sc.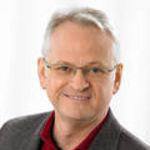 Since 1993, Thomas Geis has been active in the work area of usability engineering and since 2003 he has been managing director of ProContext Consulting GmbH, a consulting company, which specialises in engineering requirements from a user perspective, product management and standardisation in usability engineering.
Thomas Geis leads the Institute by requesting analyses from a user perspective, interaction design projects and usability testing and training for software development teams. He has profound knowledge in the field of usability engineering and in the consistent implementation of theoretical approaches into practice. Thomas Geis manages the DIN committee "user interfaces" and the ISO Committee "Common Industry Format for Usability Related Information", or CIF for short.
Mario Klessascheck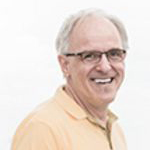 Mario Klessascheck is a Dipl. engineer and has been passionately "married" to the medical technology industry since his studies. His focus lies on medical systems engineering and the associated topic of functional safety. In this context, Mr. Klessascheck supports development teams with his technical and methodological knowledge in the practical implementation of the requirements of IEC 60601-1 and co. He likes to think outside the box and applies proven analog concepts such as ones from the field of mechanical engineering.
Based on his experience gained in numerous projects, Mr. Klessascheck has developed a powerful framework for medical systems engineering. This framework combines the aspects of people, technology, methods, and processes and enables teams to sustainably master regulatory and technical challenges.
Additionally, Mr. Klessascheck also teaches risk management in development at the Berne University of Applied Sciences. He is member of the association of Certified Professionals for Medical Software.
Dr. Bernhard Gerstenecker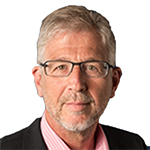 Bernhard Gerstenecker holds a doctorate in microbiology and has devoted his entire professional career to all aspects of IVD systems. For around 25 years, he has been developing immunochemical reagents and assays, establishing and further developing QM systems, and has been handling regulatory affairs requirements.
Since 2010, he has been working as a quality manager and regulatory affairs manager in the IVD device industry.
Prof. Dr. rer. nat. Martin Elmlinger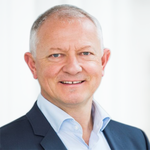 Martin Elmlinger has been a medical researcher and passionate expert in in-vitro diagnostics and biomarker development since 1994. As head of the diagnostic laboratory (ISO 15189) at the University Children's Hospital in Tubingen, he developed and validated clinical laboratory tests in cooperation with IVD manufacturers. Working as a strategist for biomarker development in the pharmaceutical industry from 2005 onwards, he developed diagnostic biomarkers for many medical indicators. He oversaw the process from preclinical and clinical development to the approval of drugs and vaccines. He further advises medical technology start-ups.
Martin Elmlinger assists clients of the Johner Institute as a freelance consultant with questions regarding development, legally compliant documentation, planning and clinical performance evaluation of IVD medical devices and biomarkers, LDTs, and Companion Diagnostics.
JIM - the Johner Insitute Mailer
JIM is a loyal employee. He works day and night, delivers emails, informs us of enquiries, and reminds our customers, for example, when an Auditgarant license is about to expire.
JIM doesn't like to be called a bot. We don't quite understand why. But we respect his wishes. After all, such a piece of software is also just a human being.
Video: Who we are and how we can help you
This video helps you to understand, who we are and what we do. With this, you will then have an idea, if our service is what you are looking for. You will know more about how we will help you, the ressources we use, as well as how you can benefit from our free-consulting to overcome your current challenges.