The Johner Institute Consulting Team
We ourselves are people who, from the heart, are passionate about developing medical software and have years of experience in this field. We have participated in countless audits, as auditees as well as a companion for companies. With us, you can discuss the latest technologies and software architecture as well as the automation of your test process.

We have a very good understanding of medicine and medical terminology. We are experts in this area because we mainly operate in the healthcare industry and it is so to say, our main focus. With this specific knowledge, we can also carry out risk analyses and provide the interface for clinical testing.
Prof. Dr. Christian Johner (owner)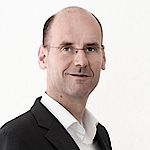 The physicist graduate, Christian Johner, is the founder and owner of the Johner Institute for Healthcare IT. He is an internationally renowned expert for medical software. As a professor in several universities, his lectures are in the field of software architecture, software engineering, software quality assurance and medical computer science. His consulting focus is in the lean implementation and implementation of quality management systems, processes and tools.
Find out more on the profile page of Christian Johner.
Dipl. Business Economist Corinna von Büdingen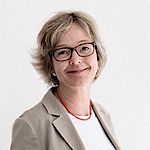 Corinna von Büdingen has a degree in business administration (FH) and is the managing director of the Institute Johner GmbH. She previously worked as a project coordinator of the research project "WEB.MBA" in the field of e-Learning at the HTWG Konstanz, then as a Managing Director of the Neuwerk eG in Konstanz.
Immanuel Bader, M.Sc. (Leader Usability Services)
Immanuel Bader has been active for many years in the field of project and product management as well as software development for medical devices. Most recently, he worked for a pharmaceutical company, ensuring that medical devices were developed in accordance with standards (IEC 62304, ISO 13485, ISO 14971, IEC 62366 and GMP) and introduced to international markets.
Immanuel Bader supports the Johner Institute in the area of usability and is particularly responsible for the management of the usability department and the development of the US business.
Markus Gerhart, M.Sc Informatics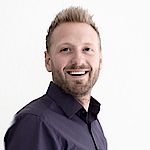 Markus Gerhart is an informatics professional out of passion. His role is to ensure that our customers are well equipped with concise and standard-compliant software documents. He is also the head of our software development and infrastructure team in the institute.
Markus is currently completing his doctorate in the field of model driven software development and is a lecturer in the Constance University of Applied Science.
Dipl.-engineer. Sven Wittorf, MSc.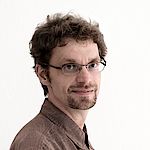 Sven Wittorf is a graduate engineer and has been working for years with medical technology. His passion is equally divided between reading standards like other people read novels and the development of medical software.
In Johner Institute Sven is also responsible for the development of MedPacks as project manager for medical software.
Dipl.-Phys. Alexander Thern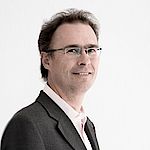 With Alexander Thern, the Institute has been able to win a Lead Auditor for Quality Management Standard ISO 13485. He shares the common vision of lean quality systems that contribute to a real improvement in quality and more cost-effective development and production.
Alexander Thern looks back on many years of consulting and audit practice and supports the customers of the Institute, especially in the QM aspects of production, purchasing and quality techniques.
Dipl.-Engineer. (FH) Robert Dick-Hambeck
For over 10 years Robert Dick-Hambeck has worked in the development and market approval of medical devices with a focus on software. Accordingly deep is his knowledge of international regulations, particularly the MDD, the 21 CFR part 820 and the relevant standards (IEC 62304, ISO 13485, ISO 14971, cGMP, etc.)
The graduate of engineering in precision mechanics is responsible for writing and testing (review) from admission records in Johner-Institute.
Dr. Matthias Ueltzen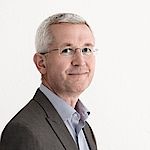 Dr. Matthias Ueltzen is a physicist and brings many years of experience on risk management, technical documentation and conformity assessment of active medical products to the various annexes of the MDD, the 510 (k) -Notification as well as certification, auditing and FDA inspection of quality management systems.
Dr. Ueltzen assumes the particular responsibilities for technical documentation and quality management.
Luca Salvatore, MSc. Informatics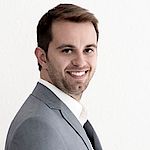 Luca Salvatore helps our customers both in writing the technical documentation and authorisation documents and in creating QMS. As an informatics professional, he was involved in university based medical products startup as software developer at the beginning and later on as quality manager.
Before joining Johner Institute, he has done QMS audits and is now engaged in a standard committee DKE 811.3.1 (Medical Software, responsible for IEC 62304, etc)
Dipl.-Ing. (FH) Pierre Jäger, M.Sc.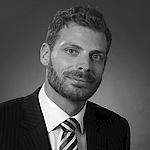 Since the beginning of his career in 2009, Pierre Jäger has been involved in the development of security-critical systems. As a system engineer and project quality manager, his main focus is the implementation of regulations and standards in development projects. For the past three years his core field is mainly product development in the area of medical technology, especially software development and verification compliant with IEC 62304, ISO 13485, ISO 14971.
In the Johner Institute, Pierre is responsible for our customers in the field of quality management and creating technical documentation
Dr. Martina Günderoth, MBA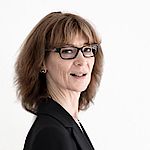 As a doctorate graduate biologist, Dr.Martine Günderoth has been working for over 15 years in the medical technology field, including over a decade of working in her own company. Since 2002, she has been consulting costumers in the process of creating QMS and is a certified QM auditor since 2004.
Dr. Günderoth has a track record over many years of experience in the clinical research, product management in IVD-Manufacturers and in QMS audits.
Dipl.-Engineer Thomas Geis, M.Sc.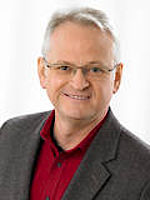 Since 1993, Thomas Geis has been active in the work area of usability engineering and since 2003 he has been managing director of ProContext Consulting GmbH, a consulting company, which specialises in engineering requirements from a user perspective, product management and standardisation in usability engineering.
Thomas Geis leads the Institute by requesting analyses from a user perspective, interaction design projects and usability testing and training for software development teams. He has profound knowledge in the field of usability engineering and in the consistent implementation of theoretical approaches into practice. Thomas Geis manages the DIN committee "user interfaces" and the ISO Committee "Common Industry Format for Usability Related Information", or CIF for short.
Video: Who we are and how we can help you
This video helps you to understand, who we are and what we do. With this, you will then have an idea, if our service is what you are looking for. You will know more about how we will help you, the ressources we use, as well as how you can benefit from our free-consulting to overcome your current challenges.