CE Marking for Medical Devices: Is there a CE Certification?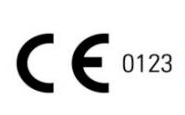 Medical devices have to bear a CE mark. This hold true also for toys and elevators and many other product classes.
What does this CE mark stand for? Is there something like a "CE certification" for medical products or other devices? This article gives answers.
CE Mark: What it actually stands for
Originally CE stood for Communauté Européenne (European Community) later for Conformité Européenne. With the CE mark a manufacturer expresses conformity with the European legislation, specifically with European directives and European regulations.
For of medical devices there are (or have been) the Medical Device Directive MDD, the Active Implantable Medical Device Directive AIMDD and the In-vitro Device Directive IVDD.
These directives are going to be replaced by the Medical Device Regulation MDR and the In-vitro Device Regulation IVDR. The manufacturers still declare conformity and affix the CE mark (sometimes also referred to as "CE label") themselves.
Preconditions for CE Marking
a) Medical device meets requirements (by MDD respectively MDR)
The first precondition that a manufacturer affixes the CE mark is that the medical device fulfills the "essential requirements" as laid out in Annex I of MDD, respectively the "general safety and performance requirements" as laid out in Annex I of MDR.
b) Conformity Assessment Procedure
The second precondition is that the manufacturer performs a conformity assessment procedure. There a multiple procedures the manufacturers can pick depending on the risk class.
For class I devices the manufacturer does not have to involve any external party such as a notified body. In this case they affixes the CE mark with no number.
For all the other classes it is mandatory to involve a notified body. The CE mark must bear the notified body's number.
Is there a "CE Certification"?
There is no CE Certification. There is no agency like the FDA or the European Medicine Agency approving or certifying medical devices.
However, there are other types of certificates issued by the notified bodies:
For medical devices of class IIa or higher typically a certified QM system is required. E.g. there is a ISO 13485 certification.
Additionally, these manufacturers must prove conformity with the annexes of MDR / MDR, describing the requirements a quality management system has to meet. These requirements are not identical with the ISO 13485 requirements. Therefore, notified bodies additionally have to issue annex certificates.
There is not a CE certification or CE certificate, this term is commonly used for medical devices that successfully passed the conformity assessment procedure and that are legally labeled with a CE mark.
Comparison of European and FDA approval processes
There is not much of a difference in the European and FDA approval processes since the latest switch from the European directives to the European regulations.
Both legislations include low risk products (class I) without involvement of a notified body respectively the FDA.
For higher class products there are different approval processes taking the risk into account.
Increasing regulatory requirements frequently increase documentation but not patient safety.
The time to market became very comparable.
In Europe manufacturers are not quite in such weak positions as in the US. The outcome of both approaches in terms of incidents and patient safety are about the same, the overhead and unpredictability of the process used to be higher in the US.
Do you want to market your medical device in Europe or the US?
The Johner Institute has a team specialized in providing support for manufacturers of medical devices that contain software or that are standalone software.
Our team can help:
Compile, review and improve the technical documentation respectively submission documents
Establish, purge and inspect/audit a quality management system (ISO 13485, 21 CFR part 820)
Provide knowledge in terms of seminars, webinars, and e-learning (including training videos, templates and example documents)
Fast Market Access
Do you plan to market your medical device in the Europe?
The Johner Institute helps you to easily navigate the approval processes.